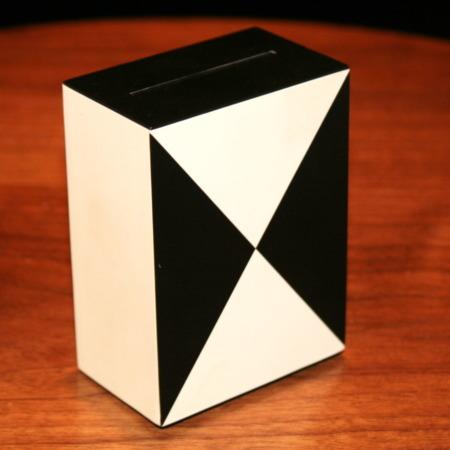 Clever Twist on Grinda Ring

Roy Roth invented the original Grinda Ring which we know more often that not as the Ring Grinder these days. And so it is appropriate that he also came out with this version for Credit Cards.

The box is very nicely made and makes for a perfect switch of the real credit card for a duplicate without any moves or sleights. It all looks totally above board. You place the card in the box, grind it up and the spectator hears the pieces shaking around in the box. You take out the cassette that holds the card pieces in – and they can be clearly seen through a window in the side, you then tip these into an envelope and the pieces can be seen to have gone. Your work is done. It all looks clean, no palming or other moves, and you end up with the restored card in the envelope.

Very nice indeed!
Click here for more information.