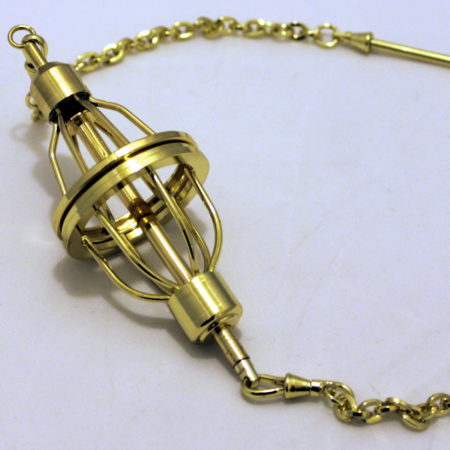 Still the King!

George Robinson continues to surprise me. When I received my first $link(1554,original CW version of Creation) back in 2002 I thought it was an amazing effect and a collector's dream: very clever mechanism, small, no reset, and absolutely stunning impact on the audience. This new version is all of that and more. George has gone to the trouble to plate the cage in 24K gold so now none of the solder marks can be seen and the cage now really looks stunning.

I have found over the last couple of years that I have $link(nd=gallery&keywords=again&flag=Rebuying+Madness!,re-bought a number of effects) and in many cases have been happier with the newer version. When it comes to Collector's Workshop, every single piece that George has rebuilt has been better than the original. This jewel of the whole CW line is more incredible than ever. I know George has limited supplies so I suggest you stampede over to his site to get this beautiful Creation. If you ever want to see the look of utter disbelief on a spectator this is certainly one way to achieve it.

Most highly recommended – $link(http://www.vikingmagic.com/?nd=full&key=87&myaf=2 target=_blank,get it now!)


Click here for more information.