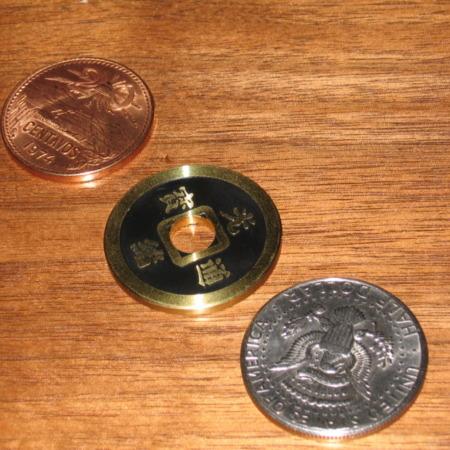 Great Quality, Easy and Convincing Routine

This is probably one of the best of the standard gimmicked coin sets and a nice quality set it is too. Instant reset and you are left clean at the end.

Not a lot more to say, except that you will use this set of coins, unlike all those others you have lining your draws!
Click here for more information.