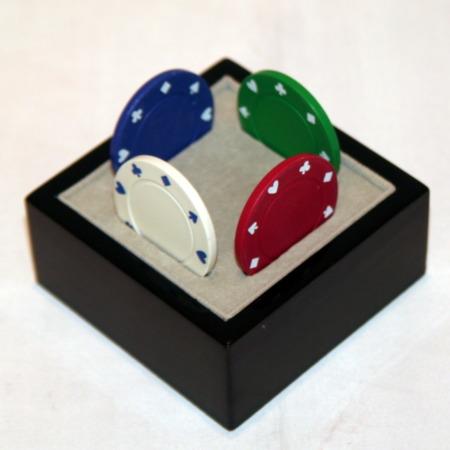 Beautiful and Clever without Electronics!

I really love this new item from those great guys over at the $link(nd=wagoncollector,Magic Wagon). It is a simple concept but works very effectively without any electronics, rolling balls, or similar subterfuges. You place the elegant chip holder on the table and have 4 spectators each choose a chip and place it in their pocket with your back turned.

When you turn around you name precisely who has each chip and then hand the box for minute examination. Everything is clean.

I really like this principle and it is a clean, small unit that is quick to reset and makes is very practical to use.

Highly Recommended!
Click here for more information.