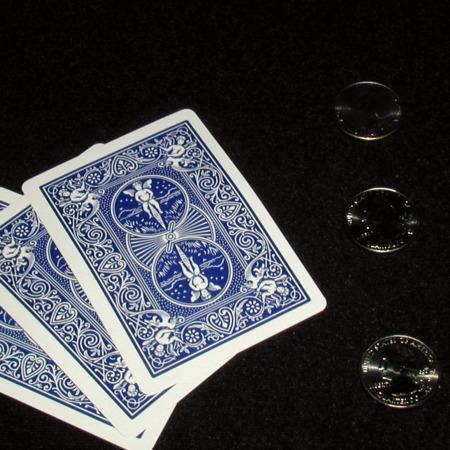 This looks like hard-core Sleight of Hand!

This is a great matrix like effect with 3 coins and 3 cards. It looks like you are a very accomplished sleight of hand expert, but it is very easy to do. Reset is easy too. It does need to be performed on a close-up mat.

You could even do it with one hand, which is the way $link(http://www.qualitymagicbooks.com/?nd=list&keywords=wayne.dobson target=_blank,Wayne Dobson) demonstrated it to me at the recent TAOM convention, and it totally fooled me.

What a talented and truly nice guy Mr. Dobson is!
Click here for more information.