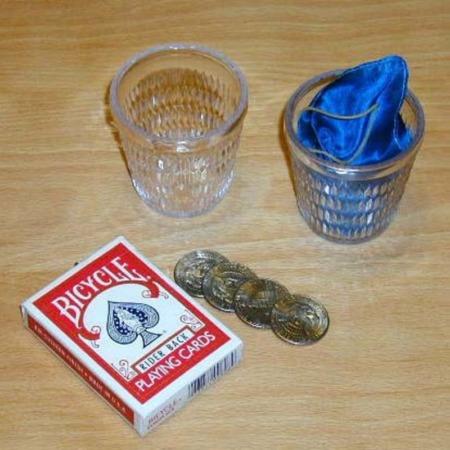 Easy and Truly Mystifying

If you perform this correctly, this is about as magical as it gets. A small amout of practice will leave you with one of the finest effects from the Collector's Workshop stable – without selling your home!

Quite simply, 4 coins audibly penetrate the bottom of the class and a card case one by one. Very sweet!

(Thanks to Art Begun for reminding me how good this effect is.)
Click here for more information.