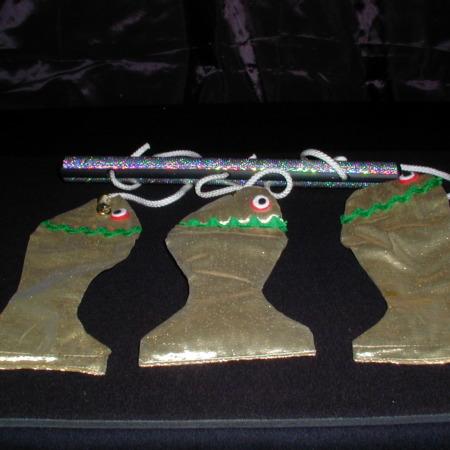 The Best Monkey Bar!

I was always a lover of $link(143,Acrobatic Silks), which itself was a modification of Ken Allen's Monkey Bar. However, after seeing Kovari perform the original version of this twenty years or so ago, I have always preferred it.

This version by Viking is much smaller than Kovari's original and it makes it all the more amazing when the surpirise kicker ending happens with the two extra "stunt" fish appearing.

Great effect for young and old alike.
Click here for more information.