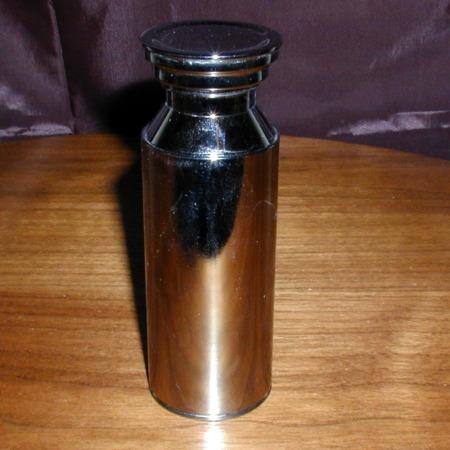 This Makes More Sense than a Niffen Tube!

So the problem with a $link(1021,Niffen Tube) is that it's a Niffen Tube – what the heck is one of those? This Cocktail Shaker on the other hand will pass for a real cocktail shaker and can be used to transform liquids, silks, or anything small that will fit in the tube. You could transform a red silk to red wine and many other combinations of transformations. I believe the transformation is also more convincing than a regular tube too.

This device is very nicely made using stainless steel and will last a life time. I found the screw on lids to not screw down all the way, but that looked like it was done by design.

This effect is made in Germany and is distributed by Viking Mfg and it's ever growing dealer network.
Click here for more information.