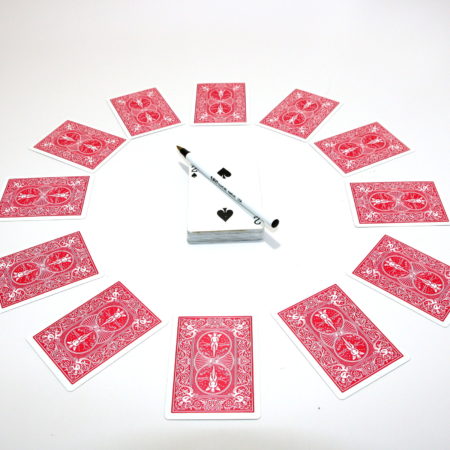 Twenty years since I first performed this effect I still love it!  Better than any electronic version (even this beauty from Urs Auckenthaler), it is quiet and very reliable and really looks eerie.   I created a quick demo video so you could see the action up close with no sounds to cover the motion – you can't hear a thing!
Collector's Workshop make some wonderful and expensive props.  However, it is in some of their lower priced effects where you can find some real workable and entertaining routines.  The Clock of San Marcos Square is one such effect.  I have used this many times on lay audiences and they just love it.  It looks uncanny and is very convincing.  Even if you can afford their expensive stuff you would be hard pressed to find a more unusual, workable, and entertaining close-up effect!
Click here for more information.