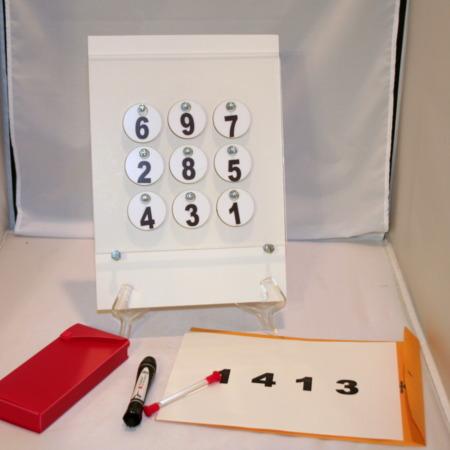 Wow! The Best Version of A Classic!

I'm a big fan of the original $link(2660,Bob Mason) effect and really like the version $link(3731,Magic Wagon) did recently too, but this version from Harrison Carroll takes it to a whole new level. The use of the clear board is genius and removes any suspicions the audience might have. The extra board to sum the values streamlines the process and even the little wand to hand out the numbers is another great addition. It is very obvious that Mr. Carroll has worked with the basic idea for many years and has put all of his ideas and gathered suggestions, into this marvelous ultimate product.

This is one that will totally fool them. It is perfectly clean and easy to do and will be a big hit in your act. Most Highly Recommended
Click here for more information.