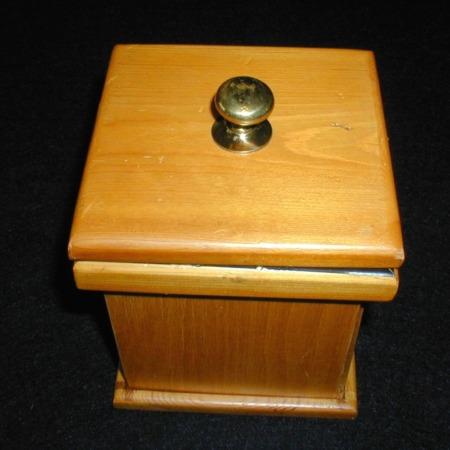 The more expensive it looks the more fun!

When it comes to clatter boxes, the more real the box looks the better the impact on the audience. This box doesn't use the typical Jack Hughes approach, but rather a magnet in the top which can be on or off. Nice prop, that looks like an expensive box, rather than a magicians prop.
Click here for more information.