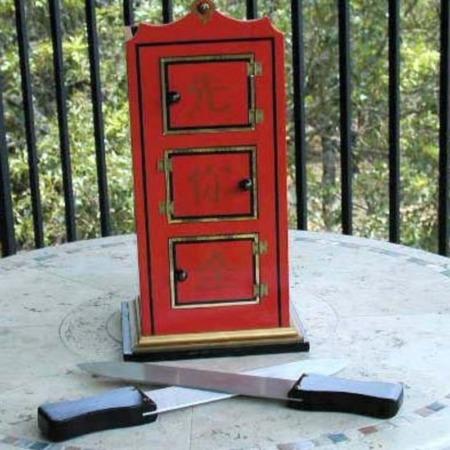 One of the all time Classics!

Well you know you're selling too much when you have to buy again a trick you sold just a few months before. I don't even know why I sold mine earlier.

The Chinese Flame Clock is certainly one of the signature pieces from the whole Milson-Worth line. A beautiful effect with incredible props!

One of my favorites!
Click here for more information.