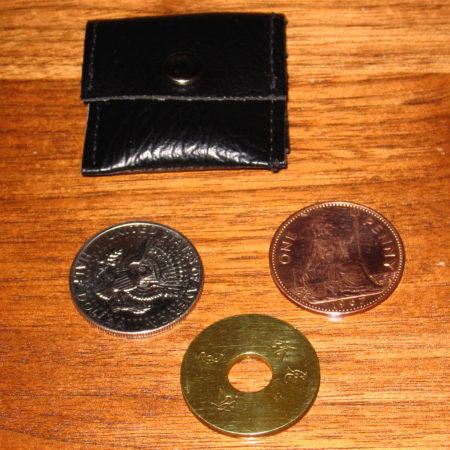 Wow even better than Silver, Copper, Brass Transposition!

Perhaps my favorite gimmicked coin effect is the standard: $link(2446,Silver, Copper, Brass Transposition). I like it because it is visually easy to understand, you start clean and end clean, and there is zero reset.

When I first received Chinese Bit I was thinking it was basically the same effect, but with different coins. It turns out that you can do the exact same moves and routine, but due to the differences in the gimmick you can do a whole bunch of other sequences, because unlike the normal Silver, Copper, Brass gimmick, you can show this gimmick on both sides.

So this now is my new favorite coin set. I don't know how many $link(https://www.stevensmagic.com/shopping/shopexd.asp?id=6317 target=_blank,Joe Stevens) has but I suggest you order one now.

Highly Recommended!
Click here for more information.