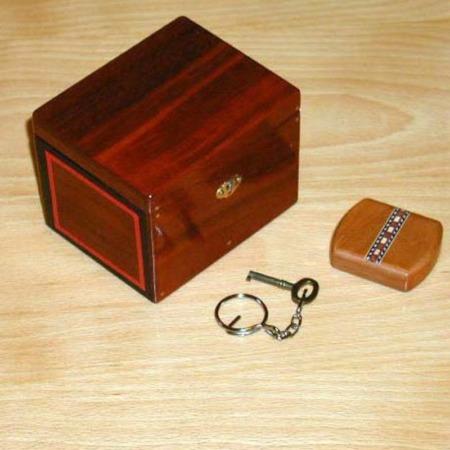 Nice box, and it rattles too!

This is a clever chest that not only allows the secret addition of a prediction, but also has a built in rattle.

The secret door can be opened even once the box is locked and it is very beautifully made. It comes with an asprin box, but to my mind the little keepsake box I added looks better.

Owen craftsmanship at its best!
Click here for more information.