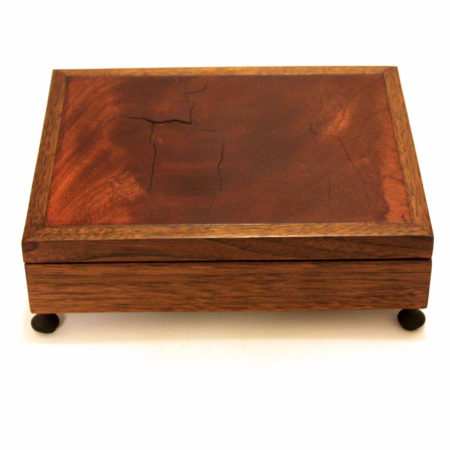 The Best Version of Box Office!

So my favorite effect by T.A. Waters is Box Office. There are plenty of versions of the trick around, and I've even made up a couple myself. This is one of the few that actually had permission from T.A. Waters to produce it. It is Tabman's Chest of Destiny and it is the best version I have seen of this effect.

The box looks like a real antique aged box with cracks and all. It is the perfect height and size for the effect and everything works precisely as it should. The spectator gets to choose any one of the five casted relics and when the tray is lifted there is just one prediction, and it matches the choice of the spectator.

Lots of magic passes through my collection, but this one will be a keeper, it is a perfect miracle with props that look real and make sense!
Click here for more information.