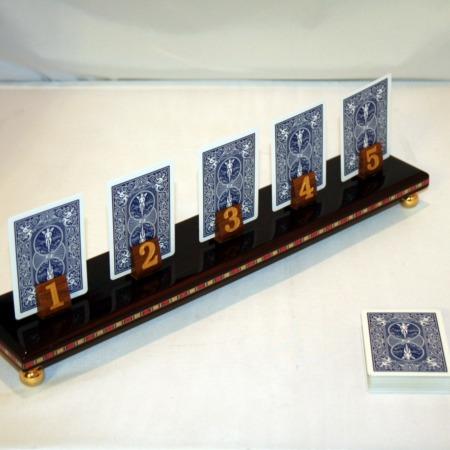 Funny Names, Very Beautiful Magic!

So here is the latest $link(nd=wagoncollector,Collector Quality) item from Magic Wagon, and what a beauty it is! As with all of their $link(nd=wagoncollector,Collector) pieces you will be hard pressed to find anything that is made better – unless you go to a high-end furniture store.

This piece is a very clean card prediction that allows the audience to shuffle a normal deck of cards and then choose any one from 1-5 and you can always predict the card. There is no force of the number they choose, they can change their mind at the last minute, and the result can be different next time.

The method is simple but very effective and works like a charm. If you have not started collecting the $link(nd=wagoncollector, Collector line) from Magic Wagon there is still time. If you have then I'm quite confident you will want to add this beautiful item to your collection. It is truly beautiful.

Highly Recommended for Collector's Everywhere!
Click here for more information.