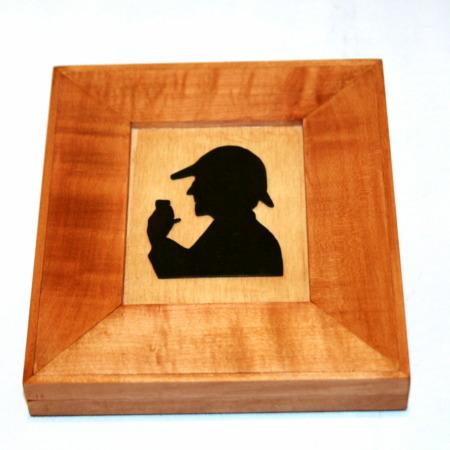 More Intriguing and Unique Magic from France!

Francois Danis is on a roll! His latest piece evokes the mysterious and wonderful world of Sherlock Holmes. When I first saw this item I was reminded of the $link(3199,Winston Freer Tile Puzzle). But this is a totally different effect and method.

To an interesting patter story Holmes is challenged by Moriarty to figure out how to take this perfect rectangle and add not one but two pieces to it. What is cool about this item is you show the puzzle filling the box, then you shake it out onto the table and after adding each new piece not only does the puzzle still make a perfect rectangle, when it is replaced into the box (with the two extra pieces) it still fits perfectly into the box with no gaps. It looks exactly as it did before the two pieces were added with no clue as to how this mystery could have occurred.

Everything can be examined too and the reset is almost instant. There is a very simple move which is covered perfectly in the routine and although the method is simple, I think even Sherlock Holmes himself would appreciate how diabolical it is!

The finish on this item is not quite as nice as Francois' last two Dominoes effects, but it is very close. And I think I prefer this item to perform. Francois really has a $link(nd=danis,nice collection) of items now.

Highly Recommended for Collector's and Performers!
Click here for more information.