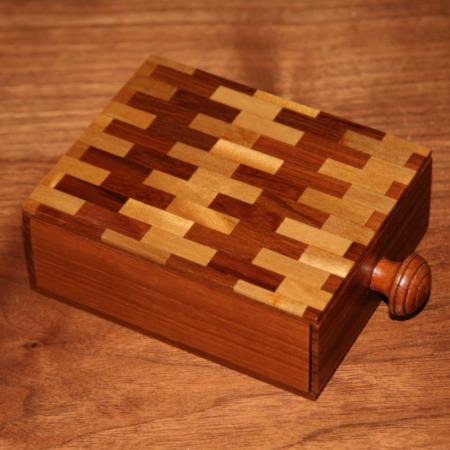 Easily The Best Drawer Box I have Seen!

Wow, the $link(nd=magicwagon,Magic Wagon) guys have done it again! This drawer box would be fantastic if it was just a normal drawer box that looked this good. However, they have added a very clever mechanism that allows the drawer to be totally taken out both before and after the load has been ancomplished!

The mechanism is so well hidden once you produce the item you can pull out the drawer show it all around and show the inside of the cover too. There are no external pins or slides. It really is an incredible piece of woodworking.

If you then factor in the beautiful Teak case and interior and the Teak/Maple top you have a true wonder.

Certainly a beautiful piece of micro engineering.

You have to add this to your collection!

Most highly recommended, and of course this carries $link(nd=ggs,The GG Standard), as do all of the $link(nd=wagoncollector,Magic Wagon Collector) pieces!


Click here for more information.