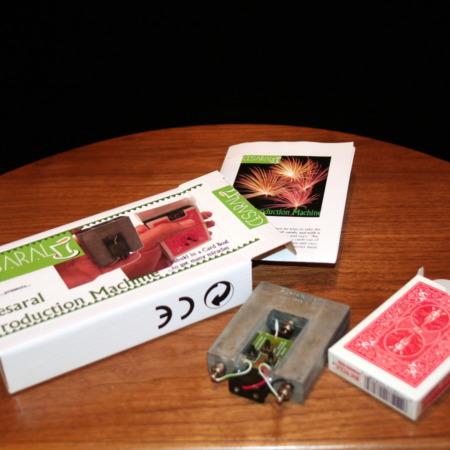 Shades of Marcelo Contento

When it comes to high end electronics and mechanics is it hard to beat the amazing work of Marcelo Contento. His $link(33,Card Fountain), still unsurpassed, is a complete work of art and his $link(77,Jumbo Rising Cards) is equally top of its class. I have been looking at some of the work from $link(nd=gallery&keywords=cesaral,Cesaral) and although it might not be quite where Marcelo is it is still very finely engineered. And "engineered" is the correct word, these effects are not simply slapped together from spare parts, but they are designed from scratch.

This Production Machine is a very compact device with clean looking electronics. It fits neatly inside a playing card case and allows you to produce with a bang three loads. Each load chamber is powered by a tiny glow-plug and some flash wool and then loaded up with streamers, confetti, silks, etc.

It is very reliable and firing each unit is simply a matter of pushing a small button on the unit. When you're looking for that extra surprise to get their attention, the Cesaral Production Machine delivers!
Click here for more information.