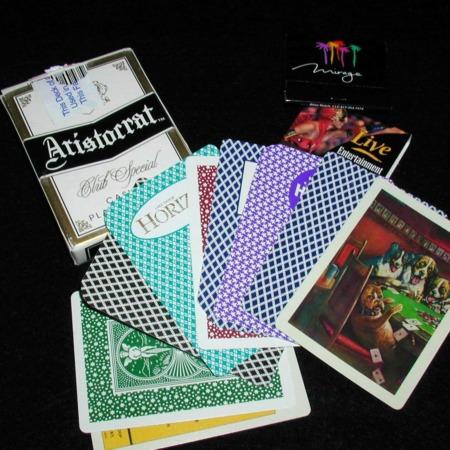 Useful Rainbow Deck with Real Cards

Here is a Rainbow deck made out of 52 real cards from various Las Vegas Casinos. Comes with some extra cards too. The cards are not new but that adds to their realism.

I'm sure this will come in use at some time when I have a gambling themed effect.
Click here for more information.