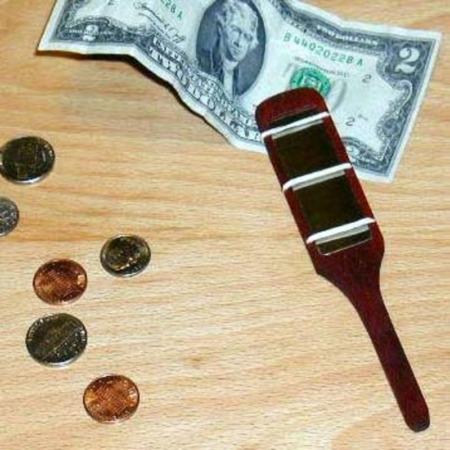 Almost The Best Cash Paddle Around

Jay Leslie makes some fine wood and brass effects. This cash paddle is no exception. Great feel to it and the mirror is nice and shiny – not those cheap old things you see elsewhere.

I think you need to keep an eye on young Jay since his stuff has a very nice feel of high quality to it!
Click here for more information.