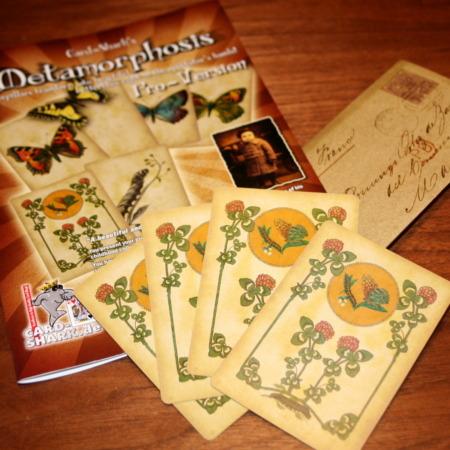 Beautiful and Charming Card Magic

What a wonderfully charming piece of card magic this is. The cards look amazing, the routine is clear and fairly easy to perform and you end up with the great surprise moment that is sure to delight the ladies!

The cards change from black and white caterpillars, to full color butterflies and finally one of the butterflies leaves the card and ends up stuck on the back of the spectator's hand.

As with all of Card-Shark items the cards really do look authentic.

Nice job!
Click here for more information.