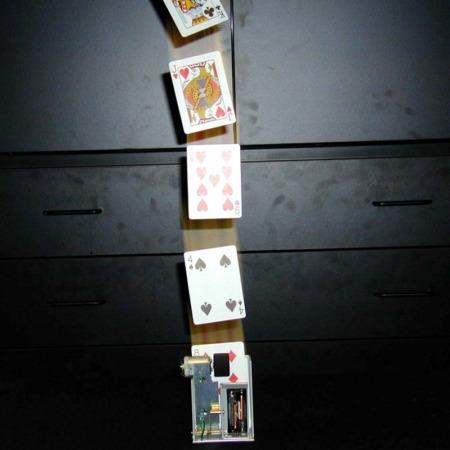 There is no better card fountain available!

All of the electronic work that Marcelo Contento does is beautiful. Its machined well and it operates smoothly, flawlessly and very quietly. When I first received this Card Fountain, I was so impressed I phoned Marcelo up straight away just to thank him for building such a wonderful piece.
Click here for more information.