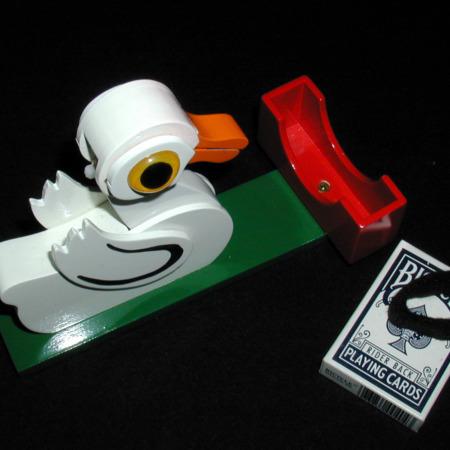 Always a winner and now close-up too!

I've been using my $link(1131,Card Duck) for almost 30 years and it has proven to be one of my most enduring and entertaining routines.

This little guy from Collector's Workshop is almost as easy to use, but its small for close-up performances too. Well made, good mechanism. A real hoot that ultimately depends on how much you put into the presentation.
Click here for more information.