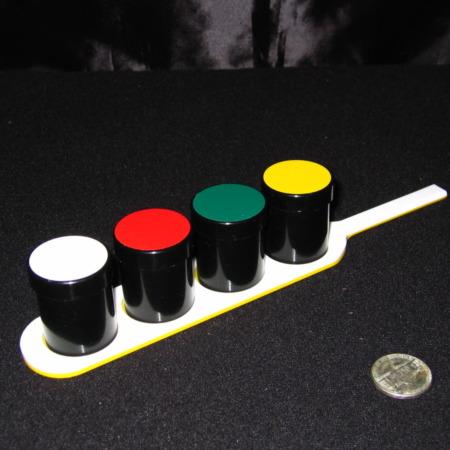 Simple but Still Effective.

This was a bit of a plesant surprise. The props are very simple looking, and yet without any funny moves at all you can always tell which can the coin is placed into.

There are no gimmicks and everything can be examined before and after and you can repeat it with a different outcome immediately. You don't even have to touch the cans.

Very nice!


Click here for more information.