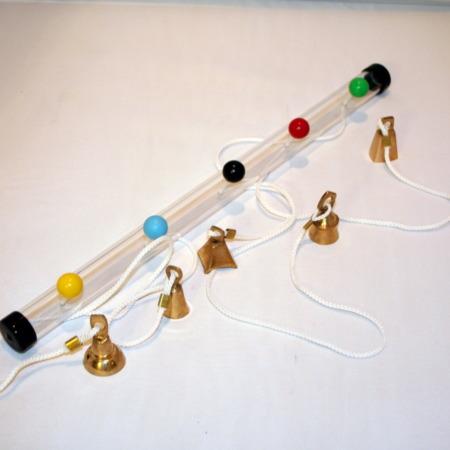 Wierd and Wonderful!

The Burmese Bells is easy to overlook. The props are simple with no gimmicks and nothing added or taken away – the bar with bells hanging from it is precisely what it seems. With what appears to be mind power alone you are able to make any bell swing furiously and stop just as easily.

A spectator can call out a color and the bell will just start swinging away, then another color can be called and the first bell will stop and the next bell will start. With this basic mechanism you can use this rod for divinations, predictions, or raw mind power.

It works on a clever scientific principle and within a few minutes of reading the instructions you can pick it up and be controlling the bells with your mind!

Very unique and wonderful to watch!
Click here for more information.