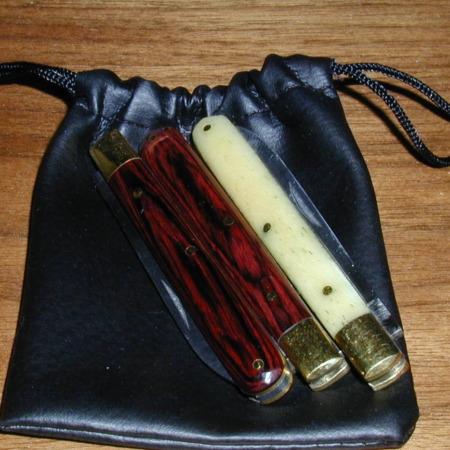 More wonderful knives from Joe!

I had the good fortune to meet Joe Mogar at the recent TAOM conference and got to shake the hand of this fine craftsman. What a great gentleman he is! These knives are among his more beautiful.

Hard to know which set to choose for regular use – these ones or the $link(1666,other bone handle) ones I have. Maybe you choose them to match your outfit!!!

You will never be dissappointed with a set of Mogar Knives – they are the best!

As always highly recommended!
Click here for more information.