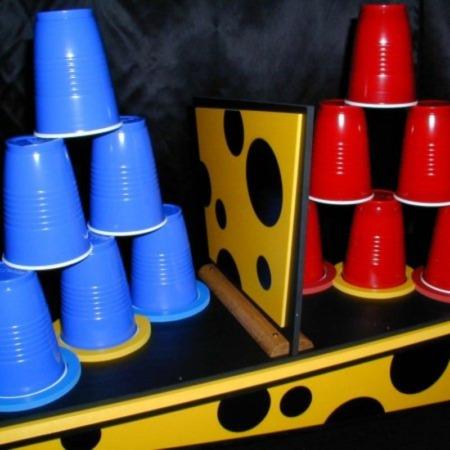 Another Winner from Wolf's Magic!

Another beautiful effect from $link(http://www.wolfsmagic.com,Chance Wolf).

This item is to be redesigned this summer. I don't know what the changes are but I do know this is a wonderfully unique effect that visually looks stunning, and plays like a scream too!

It's a Do-As-I-Do effect, but with stacking cups. Try as the child may they never seem to get it right. Just as the kids are going crazy your secret little helper pops up and you can create even more thrills with a Run Rabbit Run type effect at the end. Where is that mouse?

I think this is beautifully made and looks wonderful. It makes a great follow-up to the $link(1576,ABC Gumball).

In a world of inferior props and old ideas, Wolf's Magic is producing a very fine line of new and original magic. Keep up the good work Chance!
Click here for more information.