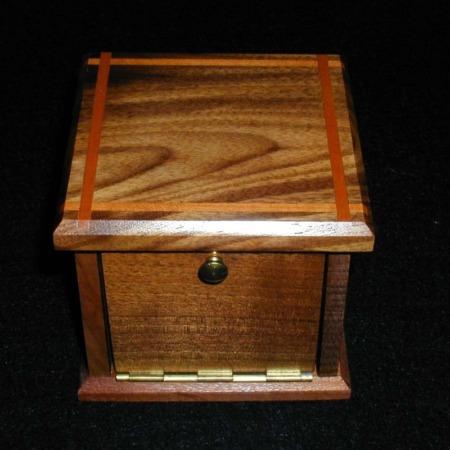 Much better than a hat!

The great thing about this beautiful box by Mel Babcock, is that you can show it empty put it down and reproduce your die or block without having to load it with the die. Saves all that putting the die in the hat and taking it out again. Simple and beautiful!
Click here for more information.