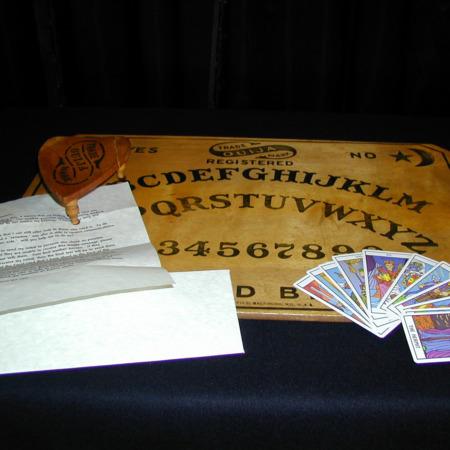 Wonderful, Spooky Mentalism, and Brilliant!

This effect by $link(//www.martinsmagic.com/?html=gallery&keywords=woodside,Lee Woodside) has a great story and with the upgraded Oujai board looks very authentic.
It is a strong and clean prediction of any letter that the specator moves the pointer too, followed by another prediction of the number they will choose. I just finished playing with this again, and had forgotten how strong this effect is. So upgraded it to 5.
I think it can combined very nicely with $link(1466,Dear Boss), for a total mind harrowing experience!
A great one for the Halloween Party!
Click here for more information.