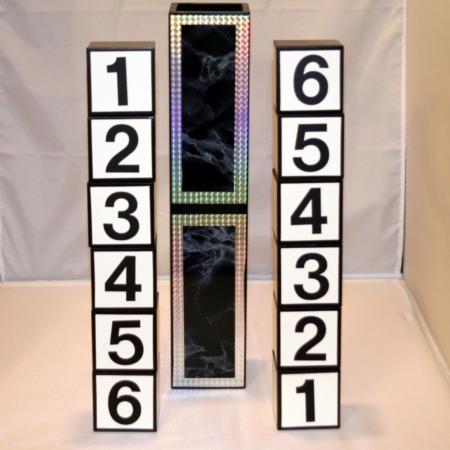 Another Great Item from Harries!

I have owned a few different Cube A Libre effects and this one, from those fine magic manufacturers in Sweden, might not be quite the very best, but it is very close and I have found it the easiest to use. The other ones I have used worked on a pressure principle. This one uses a simple hidden lever and it makes the mechanism very smooth.

So from a practical stand point this is the most likely to be performed. The gimmicks are made of a fairly light plastic, but they appear to be durable and I have no issues with them. The blocks themselves are wood with numbers stuck on, and the case is plastic. All done with the usual Harries' quality that we have grown to love. I would probably say that this is one of the nicest items Harries produces.

A very fine and usable version of this wonderful effect.
Click here for more information.