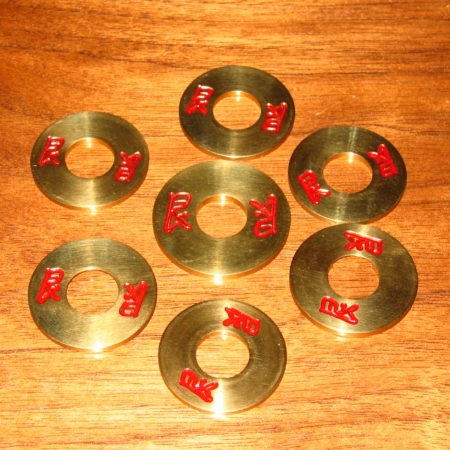 Lovely Quality and Plenty of Ideas

This is a wonderful set of ulitlity coins that comes with four 1/2 dollar sized coins, two shells, one larger coin, and a split coin for penetrations (not pictured).

The coins themselves are very solid and heavy, and much nicer than many chinese coins I have seen recently. It also comes with 5 pages of routines by Tony Chaudhuri.

A great outfit and a great price!
Click here for more information.