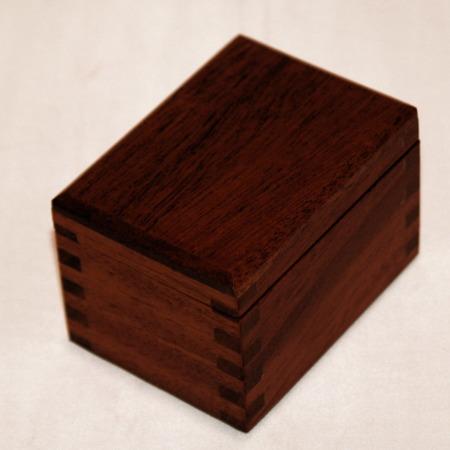 Masterful Woodwork and Very Deceptive Too!

Colin Rose makes some amazing magic and this item is no exception. It is a little box, but it works beautifully. You can very cleanly show it all round and then tip it over to show it empty inside, and yet in an instant the box can be full!

Due to it's size there are very few angle issues with this item since the hands can easily shield them.

Colin Rose (and Five of Hearts Magic) is probably making the best wooden items available today.
Click here for more information.