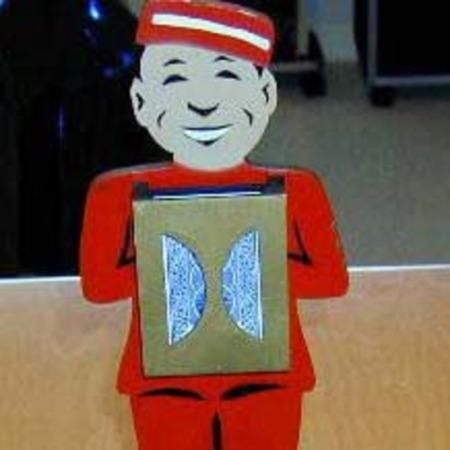 This has always intrigued me

The original attaboy is still the best in my opinion. The cheap indian import looks ok until you try using it then you realise how much better this one is. Very convincing: you take cards from the bottom holder and place them in the top holder. Stop whenever the spectator says so, and in your hand is their card!
Click here for more information.