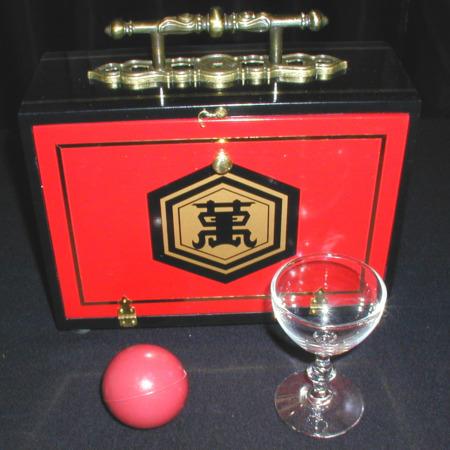 I wish they were all so well made!

One of the nice things about Milson Worth is that you just know its going to be beautifully made!

This has always been one of my favorite effects: with the door closed the ball transports itself into the glass in the cleanest manner without any funny moves or covers. Although it is very simple out it works I think its a total fooler. You are left clean and the audience is left gawking. You can even hand everything out for examination.
Click here for more information.