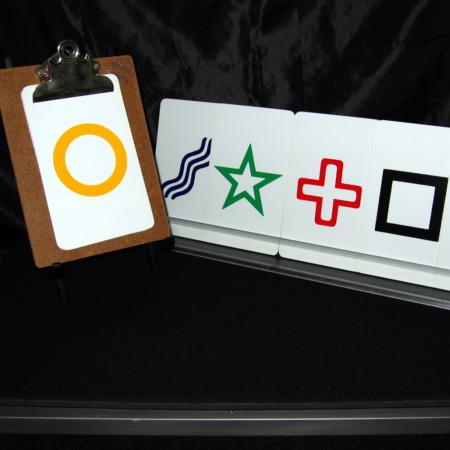 Ray Piatt rules!

I have found all the products I have purchased that are by Ray Piatt are always very well made, effective and clever. This item is no exception.

The effect is simplicty itself: you remove 10 cards from a small clipboard and arrange 5 on the stand as a prediction and then give the remaining 5 to a spectator to arrange in any order they fancy. They are then clipped face down on the clip board to ensure that the choice is not changed.

Then, without any funny moves, the cards are removed from the clipboard and each card matches your prediction perfectly.

The cards are heavy plastic, and the clipboard does all the work for you. A very nice addition to my collection.
Click here for more information.