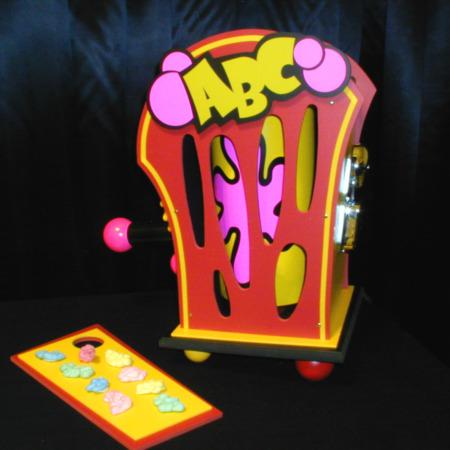 Chance Wolf has a wonderful line of Magic!

This is a marvellous effect from $link(http://www.wolfsmagic.com,Chance Wolf). In fact, I don't ever remember seeing a Children's effect that visually looks more appealing to kids. The routine is also instantly recognizable as a winner. It deals with Already Been Chewed (ABC) gum which is icky enough to make even the most doubting child smile.

It is based on the old Square Circle, but has a number of key features that really hide that. In addition, the routine is so good and well thought out that it puts the whole effect into another league.

These are pretty hard to come by, but if you can buy one, you won't be disappointed.
Click here for more information.