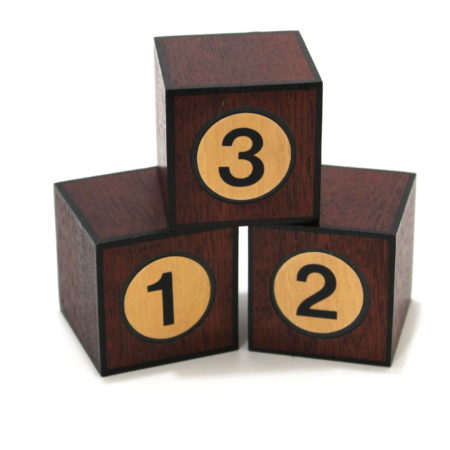 A rare natural wood beauty from the amazing Thomas Pohle. Thomas created a few versions of this clever effect, but this is certainly one of the prettiest. No matter how the numbers are stacked the numbers always rearrange to 1-2-3. What is particularly cool about this effect in all of its versions is that there are no shells or add on pieces, nothing it taken away or added, there are no covers or slides or even catches to release things. A very unique principle from the amazing mind of Thomas Pohle.
The amazing magic and craftsmanship of Thomas Pohle has long been unsung, and thanks to some initial exposure from Joe Long I am trying to help Thomas become a household name in the USA and beyond. Thomas certainly deserves it after creating beautiful clever magic for over thirty years!
Click here for more information.