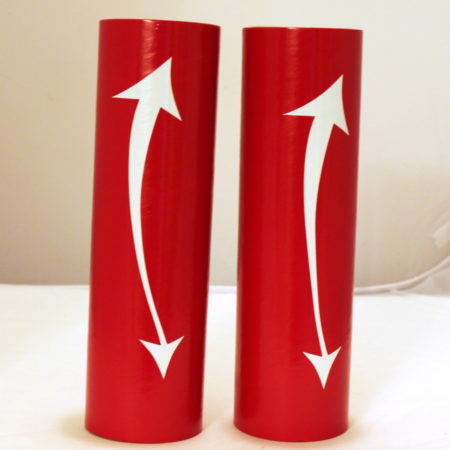 Topsy Soda

This is a great version of the Topsy Turvey bottles. I've enjoyed using it many times this past summer. The use of cola bottles makes the trick appear more impromptu, you can be drinking from the bottle during your show until you get to the effect, call a child up and use the bottle you were drinking from. When the trick is done you can give the child the bottle he was handling, or finish drinking from your bottle and move into another effect utilizing the bottle ( cap in bottle, coin in bottle, ect.) The cola bottles also look more appropriate then the "black cherry soda" version. No matter how often I'd reinforce the bottles are "black cherry SODA' Every so often a child will call out that I'm using beer bottles. Another bonus to using the bottles is they are unbreakable when they hit the floor, and you can go to the local variety store to buy a replacement.

There are a few challenges with this prop. Being from Canada, I can't go to the local store to buy a replacement bottle as they are different sizes up here! Also you can't show the magicians tube empty. During a carefully crafted routine this is not a problem, but I could not continue to use a finale I usually perform with a normal tube anymore ( I'd dip the tube behind a table and reach through the top for another bottle) the "gimmick" in the tube prevented this. Other than these small challenges this is a great prop and is recommended!
Click here for more information.