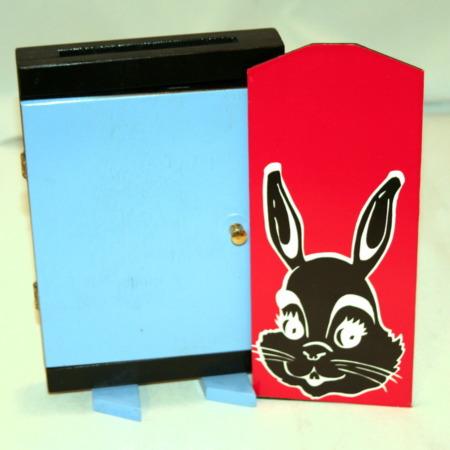 Great trick but Who painted the rabbit?

I owned this effect for a year. did not use it much at all

It's a standard effect, and I've performed the trick many times with other versions. The effect always gets a great reaction I liked the well made quality of this one and the size made it great. Unfortunately the bunny is scary as Heck! I remember a child in one show called it my demon bunny trick. Needs a better paint job.
Click here for more information.