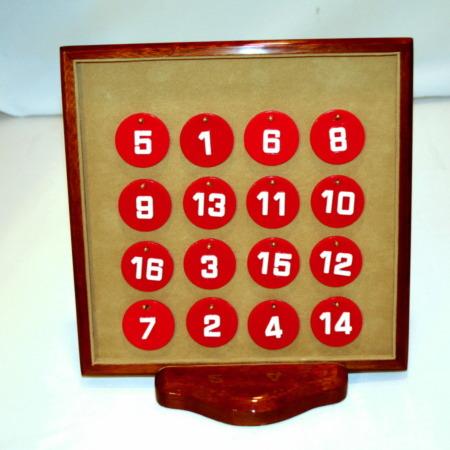 Predicta Total Done RIght!

The old Bob Mason effect Predicta Total is a wonderfully clever effect, but the props are fairly cheap and due to the hardness of the board it is possible to hear the discs at the time of the "move". Not so with this beautiful outfit from one of my favorite high-end manufacturers: The Magic Wagon.

Thanks to the plush velour any sound is minimized. So now you have a quality item built with the best materials to suit the cleverness of the method.

I love this item!

Highly Recommended!
Click here for more information.